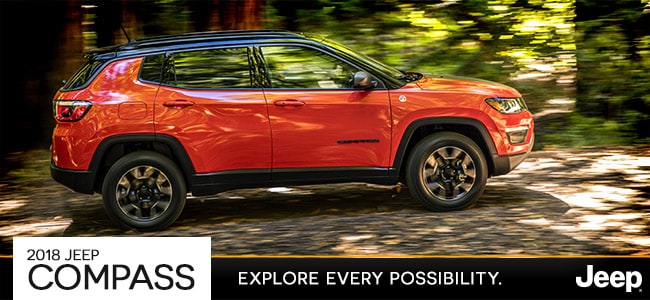 FCA's presence in India is in the midst of a major boom, and it's not showing signs of slowing.
A few years ago, watchers of the auto industry would have been shocked to learn of the dramatic strengthening of Fiat Chrysler Automobiles' (FCA) influence in the Indian auto market in 2018. But, thanks in large part to the skyrocketing popularity of the Jeep brand, particularly of the Jeep Compass, FCA is poised to dominate what is soon to be the world's third largest market (after the United States and China).
In mid-2017, in the West-Indian state of Maharashtra, assembly of the Jeep Compass began for vehicle sales on the subcontinent. The Indian Jeep Compass was put on sale for about $23,000, or 1.5 million in Indian Rupees – a powerfully competitive price, one ideally suited for the heavily price-prioritizing mentality of Indian car buyers. In its first eight months, FCA has already sold over 20,000 units of the Jeep Compass in India alone, and is beginning to export the model to Australia, Japan, and the United Kingdom. It looks like FCA's presence in India is here to stay.
Why is all this good news for Jeep lovers? It means that FCA will have more funds – and more reason – to dedicate resources to developing and innovating Jeep vehicles in the future. All of us here at CDJR of Orange County can't wait to see what adventurous surprises Jeep has in store for us next!